SARAH EL DEEB
Associated Press
GAZIANTEP, Turkey — They are veteran Syrian rebels who for years tried to bring down President Bashar Assad. Now they're doing little fighting as they seek a place in Syria, where several wars are being waged.
Battered by divisions, the rebels are trying to find allies they can trust as international powers look after their own agendas.
Their options are limited. One is to line up behind Turkey, which is recruiting groups to fight its own war in Syria, primarily against Syrian Kurds.
Another option is to ally with al-Qaida's affiliate. Despite differences with the U.S., the rebel groups hope for support, but they feel the U.S. has abandoned them, throwing its weight behind the Syrian Kurds.
The AP spoke to several veteran rebels, and found them desperate for resources but intent on fighting for years to come.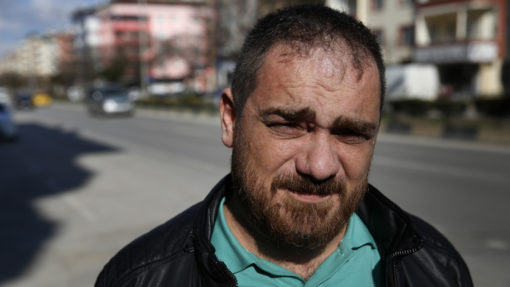 The Tattooed Fighter
Nothing blurs 39-year-old Tarek Muharram's determination to fight Assad. Not the loss of his beloved city of Aleppo to government forces, nor the hours he and his comrades now spend in a small apartment in the southern Turkish city Gaziantep, watching TV and smoking, waiting for the next battle.
Muharram quit his banking job in the Gulf to return home and join the rebellion in 2011. Over the years, he fought alongside several different rebel groups, including ones backed by the United States.
The fall of Aleppo was a watershed moment. It cost the rebels their strongest base, their resources and their homes.
"We had reached a dead end," said Muharram.
Now he and his group, Noureddine el-Zinki, have joined the alliance led by the al-Qaida-linked Hayat Tahrir al-Sham. The move caused many in his group to break away. But for Muharram, anything else would have required too many concessions, including accepting a role for Assad.
Muharram says he has his personal differences with al-Qaida. He doesn't always pray, for example, and he smokes. He sports a wolf-head tattoo on his arm, something militants frown upon.
But he said the al-Qaida-led alliance has kept its weapons pointed in the right direction, against Assad. He said the alliance has resources and support to back it. ­
"The revolution will end with a ballot box. There is no legitimacy for a new Syria without elections," he said.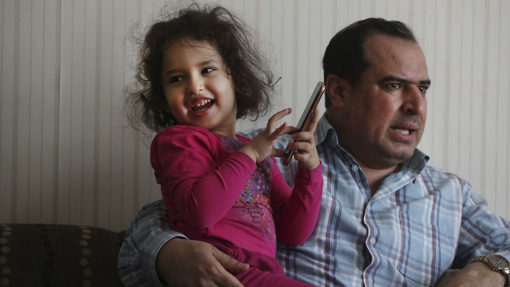 The Al-Qaida Hunter
Lt. Col. Ahmed al-Saoud drives around the Turkish seaside city of Iskenderun with another car of Syrian bodyguards and aides behind him.
He has been living almost permanently in Turkey since al-Qaida's affiliate attacked him and his group, the U.S.-backed Division 13, in Syria last year. When he tried to return home in April, an ambush was waiting for him. He survived, but one of his commanders was killed.
A defector from Assad's military, al-Saoud has received Western aid from the start. His fight against the extremists, who tried to gain a foothold in his Idlib hometown of Maaret Numan, has been relentless.
But he feels let down now that the U.S. is throwing its weight behind Syrian Kurdish militias.
"We can't be temporary allies for a certain stage and then they drop or back me as they please," al-Saoud said.
He fears U.S. support will only deepen the Kurds' determination for self-rule, leading to the division of Syria, in the process boosting support among Sunni Arabs for al-Qaida.
During a recent AP visit to his home in Turkey, al-Saoud was constantly on the phone with his commanders back home.
Al-Saoud has also joined the Northern Front Operation Room. But he's skeptical of its Islamist leadership, which would minimize the role of more secular groups like his and also deny him direct contacts with the Americans.
"My aim is a Syria free of Assad and of terrorism," he said.
(Visited 82 times, 1 visits today)