Guest Speakers
The following is a list of journalists who are speaking at the Dow Jones News Funds' 2020 Center for Editing Excellence at UT-Austin.
MIKE HODGES
Executive director, Texas Press Association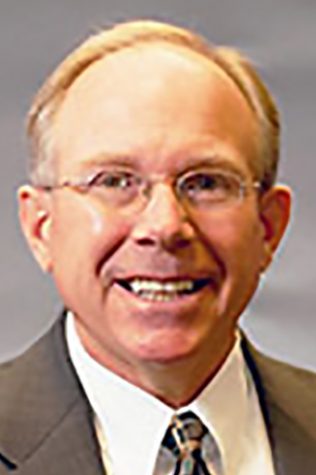 There's the old saying everything is bigger in Texas. That can be said about the number of newspapers in the Lone Star State.
Mike Hodges helps shepherd those newspapers through the Texas Press Association, a member-owned trade association of more than 400 member newspapers — dailies and weeklies. That's no easy task. Texas has 254 counties. The distance from Texarkana, Texas-Arkansas to El Paso is 820 miles. Austin to El Paso is 566 miles. Once you make it to El Paso from Austin, you're halfway to California.
Mike worked many years in newspaper advertising after earning a management degree at West Texas A&M University in Canyon. He has been associated with TPA since 1991. After serving seven years as advertising director, he was promoted to executive director. That was 22 years ago.
TPA is the voice of the state's newspaper industry. It promotes the welfare of Texas newspapers, encourages higher standards of journalism, and plays an important role in protecting the public's right to know as an advocate of First Amendment liberties.
TPA is one of the nation's oldest and largest newspaper trade associations. More than 135 years ago, 77 Texas newspaper publishers made the long journey across Texas to the fledgling town of Houston to establish a state press organization. On May 19, 1880, the association was founded, and J.W. Fishburn of the Mexia Ledger was elected the first president. Today, TPA continues to be the trusted source that Texas publishers turn to for information on editorial, advertising, postal, legal and legislative issues.
TPA is a non-profit trade association with two affiliates: Texas Press Service Inc., the for-profit advertising and sales arm of TPA; and the Texas Newspaper Foundation, a 501(c)(3) nonprofit corporation. The foundation supports education and training opportunities for working journalists. monitoring efforts to prevent legislation that treads on transparency.
---
KEN ESTEN COOKE
Editor/Publisher, The Fredericksburg Standard-Radio Post
[email protected] | @KenEstenCooke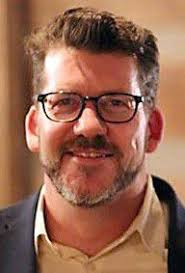 Ken Esten Cooke is a fourth-generation publisher and editor.
His family has owned the Rockdale Reporter, a community northeast of Austin, since 1911, when his great grandfather purchased the newspaper. His grandfather, William Cooke, and father, Bill Cooke, a University of North Texas journalism graduate, produced a top weekly paper for that community.
Cooke returned home to work for his father after several years in the music business, and became publisher in 2007. Because of the town's economic struggles, Ken left the paper under his sister's watch while he worked briefly in public relations before landing the publisher and editor role at the Fredericksburg Standard-Radio Post in 2012.
After the untimely death of Cooke's sister, he and his wife, Christine, took over the Rockdale paper and serve as co-publishers. His brother, Kyle Cooke, is general manager of the paper.
Cooke, who has a BBA in management from Concordia University, also serves his industry. He is a director and treasurer of the Texas Press Association and is a director a past president of the South Texas Press Association.
Fredericksburg is the flagship newspaper for Moser Community Media of Brenham, Texas, a company that manages 32 newspapers across the state.
Under Cooke's direction, the newspaper has expanded to produce magazines and digital products. The Standard and its related magazines consistently place at or near the top of the division in press contests. He and his staff are expanding their digital and video capabilities.
What is amazing that the Fredericksburg Standard-Radio Post has a paid circulation of 7,000 in a county with a population of 28,000. Publishers across the country would give anything to have a newspaper penetration even half of that.
When you look at Cooke's newspaper, you know why his readership is solid and loyal. He has carried on a tradition of quality and public service in what is an area that combines business of agriculture — wine production is huge— and tourism with a distinctive German flavor. Fredericksburg, about 65 miles west of Austin, was founded in 1846, named after Prince Frederick of Prussia. Immigrants arrived at the port of Galveston and made an arduous journey to the area called the Texas Hill Country and thrived.
The walls of the Fredericksburg news office are lined with major journalism awards from regional, state and national press associations. Check out a recent edition of the newspaper here.
---
CYNDY SLOVAK-BARTON
Publisher, Barton Publications, Inc.
[email protected] | @PublisherCyndy
If asked to name a Texas newspaper publisher who has soared to heights not achieved by any other, there is only one who fits that description: Cyndy Slovak-Barton, the award-winning publisher of the Hays Free Press in Kyle and the Dripping Springs News-Dispatch.
Justification for her being inducted into the Texas Newspaper Foundation Hall of Fame this year.
Slovak-Barton, who hails from West, Texas, was the first in her extended family to attend college. She began her work life as a truck stop waitress. West is just north of Waco on Interstate 35 and is famous for its kolaches, a staple in Czech homes. In fact, the truck stop is called "Czech Stop."
Her work as publisher of the award-winning Hays Free Press, HaysFreePress.com and the Dripping Springs News-Dispatch blend with her roles as a business owner and entrepreneur. She is co-owner with husband Jeff Barton of Gap Strategies, a business in which she assists with media strategy and manages business operations.
Developing and sharpening professional skills as a social services/agricultural policy analyst for the U.S. Rep. Jake Pickle in Washington, D.C. from 1981 to 1983, Slovak-Barton's work grew to include retail and property management. She and her husband and other partners have completed several successful real estate redevelopment ventures. She supervised the planning and construction of a two-story, mixed-use brownstone redevelopment that now houses both apartment flats and the Hays Free Press in downtown Kyle. This building won the 2012 Stewardship Award from Envision Central Texas.
Slovak-Barton graduated from the University of Texas at Austin College of Communication. But she and her husband first started school at Baylor University before forced "transfers" as seniors. She was news editor at Baylor's student newspaper, The Lariat, and a fight erupted between The Lariat and the administration over the newspaper's editorial stand over an issue then not seemed fitting for a Baptist school. Playboy magazine was scouting female college students to appear in the magazine. Slovak-Barton, her future husband and others on the Lariat staff disregarded orders by administrators not to print a story about the Playboy recruiting visit. Sure enough, they were fired in a public meeting, igniting protests and drawing widespread attention. And they were expelled from school. Their stand earned Cyndy and Jeff the prestigious Ralph McGill Award for their editorial work. But the plaque was sent to the University of Texas for display, and it remains there today.
Slovak-Barton is a past president of South Texas Press Association, a current board member of the Texas Press Association, a member of the Texas Press Association Legislative Advisory Committee, many times a winner of the association's Community Service Award and Sweepstakes Award, a winner of the Jim Lehrer Award for Investigative Journalism and winner of Envision Central Texas 2012 Stewardship Award for Redevelopment of the Barton Word Building in Kyle.
She also mixes newspaper publishing with athletic competition. She was the gold medalist in women's pole vault competition at the Texas Senior Games in both 2018 and 2019 and the silver medalist in women's at the National Senior Games in 2019.
Check out a recent edition of the Hays Free Press here.
---
ERIN AILWORTH
Midwest Correspondent, The Wall Street Journal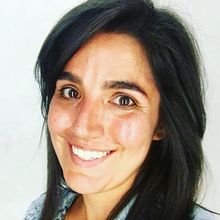 Erin Ailworth writes about the Midwest out of Chicago bureau of The Wall Street Journal. She also can often be found covering hurricanes, wildfires and other disasters and traumas nationwide. She was previously on the Journal's energy team and at the Boston Globe, Orlando Sentinel and Los Angeles Times. Her interests include running and tacos.
---
KIMBERLY SEALS ALLERS
President, SHIFT Strategic Communications
[email protected] | @iamKSealsAllers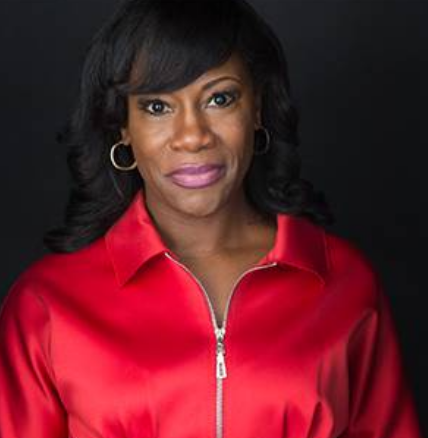 Kimberly Seals Allers is an award-winning journalist, author of five books, international speaker, strategist and advocate for maternal and infant health. A former senior editor at Essence and writer at Fortune magazine, Kimberly is a leading commentator on birth, breastfeeding and motherhood and the intersection of race, policy, and culture. A frequent contributor to The New York Times and Washington Post, Slate and others, Kimberly has more than 20 years of experience as an international business journalist and Wall Street columnist which gives her a unique lens to frame communications strategy with an understanding of business and the capital markets. As the director of various on-the-ground community-based projects in several U.S. cities, Kimberly is also deeply rooted in the lived experience of mothers across the socio-economic spectrum. She brings all of these experiences to bear in her strategic advisement for clients, advocacy efforts and her vision for a world that supports mothering as valued work.
Kimberly was recently named one of "21 Leaders for the 21st Century" for 2018 by Women's eNews for her media advocacy work. Her fifth book, The Big Let Down—How Medicine, Big Business and Feminism Undermine Breastfeeding was published by St. Martin's Press in January 2017
---
NICOLE BRONZAN
Senior Communications Officer, Robert Wood Johnson Foundation
[email protected] | @Nicole_Bronzan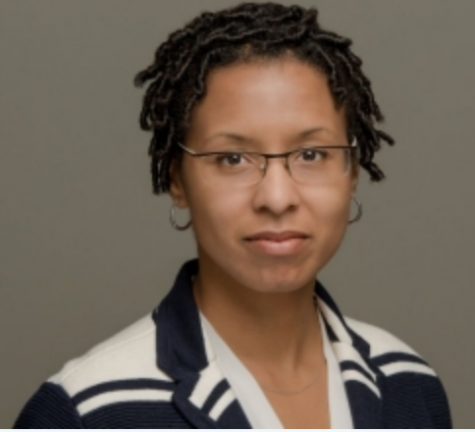 Nicole Bronzan joined the Robert Wood Johnson Foundation in 2015, bringing journalistic roots and an advocate's passion to the Foundation's work to ensure that everyone has the opportunity for a healthier life.
A newswoman at heart, Bronzan sees storytelling as the binding thread in her career: She spent her formative years as an editor at The New York Times, her work spanning breaking news, investigative series and online-only features. She comes to RWJF from ProPublica, the Pulitzer Prize-winning investigative newsroom, where she was communications director.
Previously, Bronzan directed communications for Freedom to Marry, leading the charge to elevate compelling stories in the fight for marriage equality through article and op-ed placements, events and partnerships. Before that, she oversaw media and grassroots outreach at the Legal Action Center.
Bronzan is a graduate of Florida A&M University, where she earned a BS in newspaper journalism. She lives in Princeton, N.J. When not working toward a Culture of Health, she can be found running (or otherwise playing outside with her kids), seeking out chocolate, or bemoaning the latest grammatical indiscretion.
---
RICK BROOKS
Deputy Editor of Newsroom Standards, The Wall Street Journal
[email protected] | @RickBrooksWSJ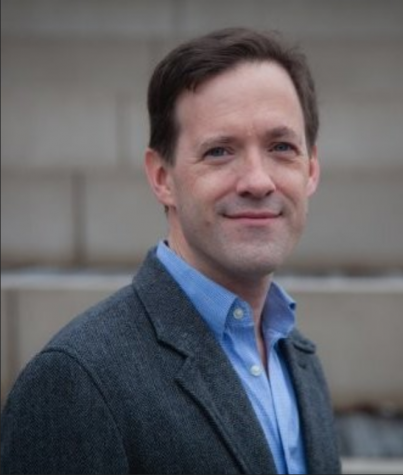 Rick Brooks has been at the Wall Street Journal for 25 years, having served in a variety of editorial roles. Before becoming deputy editor of newsroom standards, he was senior editor of Page One and enterprise. He's also been senior deputy editor of money and investing, banking editor, deputy bureau chief of the Atlanta bureau and a staff reporter. The Duke alumnus got his start in journalism in North Carolina, working first at Greensboro News & Record and later at Charlotte Business Journal.
---
DANIEL CUNNINGHAM
Retired Senior Editor, Houston Chronicle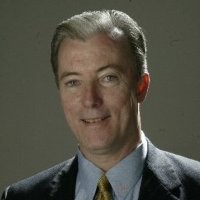 Dan Cunningham is a 35-year veteran of the newspaper business, having worked at newspapers in Tulsa, Austin, Miami, San Antonio and Houston. He was at the Houston Chronicle for approximately 25 years, where he has served in various capacities from Sports Editor to Deputy Managing Editor.
Most recently, he oversaw the Chronicle's Sunday edition, managed the Universal Desk operation and directed the paper's college internship program. He's a regular guest speaker at DJNF.
---
CORRIE MacLAGGAN
Managing Editor, Texas Tribune
[email protected] | @corriemac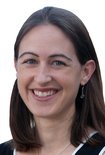 Corrie MacLaggan is the Texas Tribune's managing editor. Previously, the Austin native worked as a national correspondent for Reuters, writing and editing stories about Texas and nearby states and overseeing a network of freelance writers. Before joining Reuters, she covered Texas government and politics for the Austin American-Statesman, writing about everything from gubernatorial races to food stamp application backlogs. She spent her first year at the Statesman writing for the newspaper's weekly Spanish-language publication. She has also worked in Mexico City, where she wrote for publications including the Miami Herald's Mexico edition, Latin Trade magazine and the Jewish Telegraphic Agency. Her first reporting job was at the El Paso Times. Corrie is a graduate of the University of North Carolina at Chapel Hill, where she studied journalism and Spanish.
---
KATHLEEN McELROY
Director, University of Texas School of Journalism
[email protected] | @kathleeno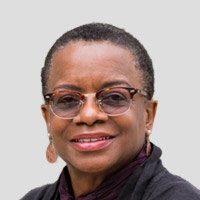 Kathleen McElroy is the director of the School of Journalism and a professor at The University of Texas at Austin.
She received her Ph.D. from the School of Journalism in December 2014, after nearly 30 years as a professional journalist. At The New York Times, she held various management positions, including associate managing editor, dining editor, deputy sports editor and deputy editor of the website. She previously worked for The National, an all-sports daily and Newsday on Long Island as well as the Austin American-Statesman, The Huntsville Item and the Bryan-College Station Eagle in Texas.
While earning her doctorate, she was a Harrington Graduate Fellow and received awards for teaching and research. Her research interests include racial discourse, collective memory, sports media and obituaries.
She previously was an assistant professor at Oklahoma State University, where she taught news reporting and sports media.
She received a Masters of Arts from New York University, with a focus on race and media, and a Bachelor of Arts in broadcast journalism from Texas A&M.
---
LINDA SHOCKLEY
Managing Director, Dow Jones News Fund
[email protected] | @DJNFShockley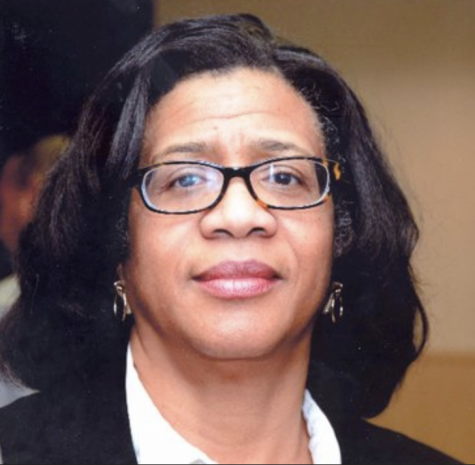 Linda Shockley is managing director of the Dow Jones News Fund, a nonprofit that encourages high school and college students to pursue careers in journalism by sponsoring summer workshops and providing internships.
Prior to taking that role in 2014, Shockley was deputy director of the Fund since 1992, four years after joining as assistant to the director.
During her quarter century with the Fund, Shockley's primary responsibilities included managing the Fund's support of summer high school journalism workshops to promote diversity and overseeing the business reporting internship program since its inception in 1995. She has also been responsible for Adviser Update, the quarterly newspaper for high school media teachers, alumni relations and the National High School Journalism Teacher of the Year program.
Before joining the Fund, she spent more than 12 years as an education reporter, news editor, bureau chief, columnist and city editor at what was then Gannett Suburban Newspapers in Westchester County, New York.
Shockley holds a B.A. in journalism from the University of Bridgeport and has been the recipient of many honors for her work in scholastic journalism. These include the Robert Knight Multicultural Recruitment Award from the Association for Education in Journalism and Mass Communication; a Gold Key from the Columbia Scholastic Press Association, and the Pioneer Award from the National Scholastic Press Association.
She is a member of the American Society of News Editors, the National Association of Black Journalists, the Journalism Education Association, the Society of Professional Journalists, the Associated Press Sports Editors, the Online News Association and the Association for Education in Journalism and Mass Communication.
---
PAUL J. WEBER
Austin Bureau Reporter, Associated Press
[email protected] | @pauljweber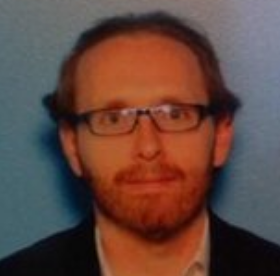 Paul Weber is a reporter in the Associated Press's Austin bureau.
(Visited 374 times, 1 visits today)