BETH J. HARPAZ
Associated Press
HAVANA Tourism dreams are growing in Cuba.
U.S.-Cuba relations thawing has inspired many Cubans to think big. Local Cubans report American visits increased between January and early May compared to the same period a year ago, as well as international arrivals. That surge is likely to continue as interest in the destination grows and it gets easier for Americans to travel there.
Here's a look at three ambitious Cubans, part of a small class of entrepreneurs, often highly-educated and well-connected, who see increased tourism as the key to their dreams.
'WE ARE VERY HOPEFUL'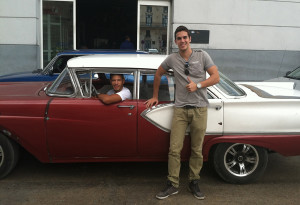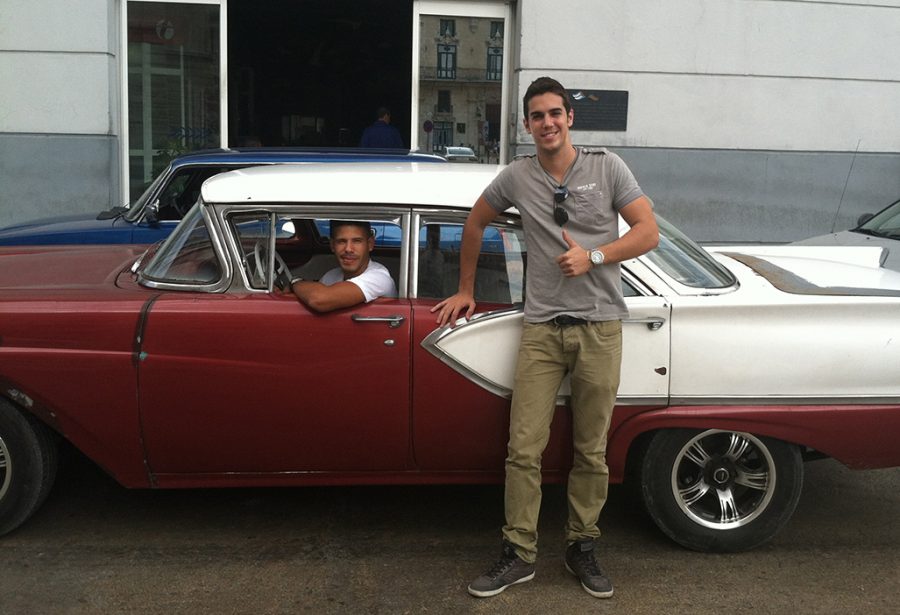 Mario Otero, 25, is a waiter at San Cristobal, one of Havana's best privately-owned restaurants. Whipping out his phone, he shows pictures of himself with some of the restaurant's famous guests: Here he is with Beyonce and Jay Z, and in this one with Democratic Rep. Nancy Pelosi, the former speaker of the House.
Otero is renovating a house he hopes to rent to tourists, and he also works as a private guide, with a goal of someday opening his own tourism agency. He has friends with vintage 1950s cars who serve as chauffeurs.
Otero speaks excellent English, as well as French, and his ambitious nature, outgoing personality and clever insights into both Cuban and American culture make tourism a natural fit for him. Showing a visitor around Ernest Hemingway's Havana estate at Finca Vigia amid crowds of tourists, he observes, "Hemingway is like King Midas. Everything he touched here turned to gold."
Recalling time he spent working odd jobs during a vacation from school spent in Tampa, Florida, he said, "I gained 10 pounds" eating American food. He's eager to learn new English terms he hears: What is a millennial? What is a hipster?
"American tourists are the most loved here," he says, and not just because they're good tippers, but because "they want to have fun." He adds: "I really enjoy showing the most beautiful places of my country."
Switching gears, he recalls losing his mother at a young age, being encouraged by an uncle to continue his education, and getting his tourism degree from the University of Havana.
"Tourism has been my life," he says. "I truly think that I was born for this. We are very hopeful."
A FOOD BLOGGER IN CUBA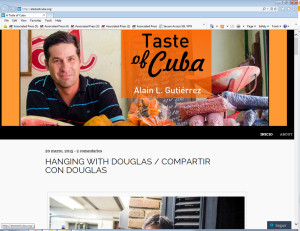 In a country where many people lack Internet access, Alain Gutierrez, 40, is making his mark online. He's a Cuban food blogger with a website called ATasteofCuba.org. He's passionate about promoting traditional Cuban cuisine, and his dreams could be fueled if the island's evolving restaurant scene makes it a destination for foodies.
Gutierrez takes photos, makes videos and writes about Cuban food — restaurants, chefs, recipes, culinary traditions. He contributes to a bimonthly magazine, OnCuba, that's available online and even in print in a few places in Florida. But he dreams of launching a digital magazine devoted to Cuban food that could potentially be supported by advertising from the culinary world.
An American food and culture writer, Anne Katata, wants him to shoot photos for a book she's planning on "paladares," privately-run Cuban restaurants. They'd also like to lead Cuban food tours. And some day, Gutierrez said he hopes to study food styling in America.
At a restaurant he likes, Cafe Ajiaco in Cojimar, near Havana, he points to dishes like fritters made from meat, sweet potatoes and corn, and Monteria, shredded pork with vegetables.
"I'm trying to contribute to the rescue of the roots of my food and my culture," he says. "I come from a really poor family. But my mom cooked really good."
INVESTING IN THE FUTURE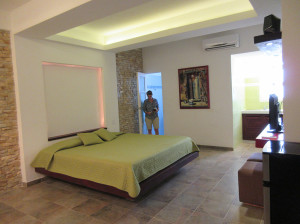 Majel Reyes, 38, studied English language and literature at the University of Havana and worked as a government translator before carving a more ambitious path. With an MBA and experience in filmmaking, she now assists foreign film crews shooting commercials and movies in Cuba.
But she's got another project she hopes will pay off. Reyes, who lives in her brother's house, bought a small apartment in Old Havana consisting of several tiny rooms, and transformed it into a stylish one-room studio with soothing colors and handmade stone tiles. She even had an electronic tank system set up to ensure continuous water supply despite the neighborhood's sometimes unreliable flow.
The renovation, she said, cost three times the original estimate and took seven months, instead of the 45 days the contractor promised. But she's thrilled with the result. She's renting it to visitors on Airbnb and other sites, and so far, she's gotten rave reviews.
"I used seven years of savings," she said. "It will take me a few years to see the investment back but it's worth it. It will be a steady income in the future."
[nggallery id=9]
(Visited 16 times, 1 visits today)