Spurs rout Thunder to take 3-2 lead in Western Conference Finals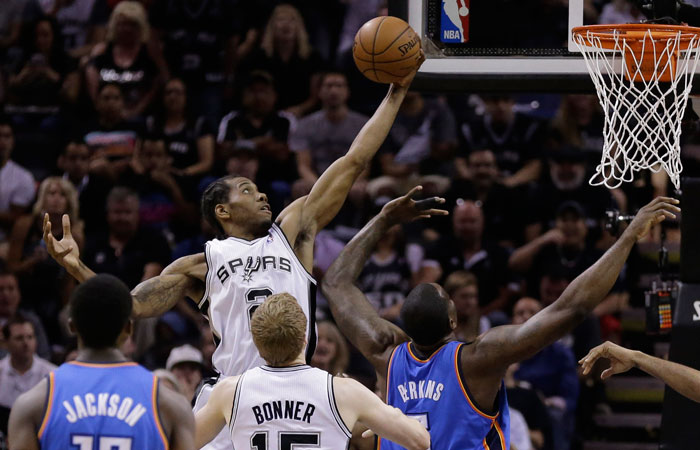 RAUL DOMINGUEZ
Associated Press
SAN ANTONIO — Tim Duncan had 22 points and 12 rebounds, Manu Ginobili scored 19 points and the San Antonio Spurs rolled to a 117-89 victory over the Oklahoma City Thunder on Thursday night to take a 3-2 lead in the Western Conference finals.
Kawhi Leonard and Danny Green each had 14 points, Boris Diaw added 13 and Tony Parker scored 12 for the Spurs, who are a win away from returning to the NBA Finals after losing in seven games to Miami last year.
Kevin Durant scored 25 points, but Russell Westbrook had only 21 points and seven assists after finishing with 40 points and 10 assists in Game 4.
Game 6 is Saturday in Oklahoma City.
(Visited 68 times, 1 visits today)