Associated Press
AUSTIN — Travis County officials are seeking to delay deportations of people living in the U.S. illegally who are crime victims or key witnesses.
The Austin American-Statesman reported that four individuals whom the district attorney's office deem valuable to the prosecution of pending cases have received letters they can use to avoid deportation if they're approached by law enforcement officers.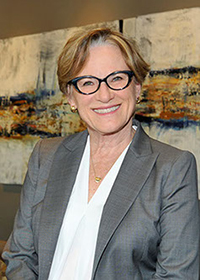 Travis County District Attorney Margaret Moore announced earlier this month that although the letters hold no legal authority, she is asking federal immigration officials to notify her office if they arrest someone in possession of one of the letters.
"Four might not sound like a lot, but it just launched," said Mindy Montford, Moore's lead assistant. "I can only imagine that's going to be a much larger number within a month."
Recipients include a woman and her daughter who were threatened by a neighbor after the mother reported an incident of family violence, Montford said.
The program doesn't provide a recipient permanent status in the country but instead requests immigration officials delay deportation until the criminal case is resolved.
The program is similar to the federal U Visa program, which aims to delay deportation of those living in the U.S. illegally who are victims or witnesses in criminal cases if they're helpful with an investigation. However, a letter from Moore's office is more easily obtained than a U Visa, which has a lengthy application process and is capped at 10,000 visas a year.
Immigration experts hope the U.S. Immigration and Customs Enforcement Agency will honor Moore's requests.
"Immigration enforcement actions should not undermine community safety and a victim's access to justice and protection," said Cecilia Friedman Levin, senior policy counsel for ASISTA, an immigration assistance group.
ICE released a statement that said all immigration cases are reviewed on a case-by-case basis.
(Visited 22 times, 1 visits today)