Bison injures second tourist at Yellowstone in 3 weeks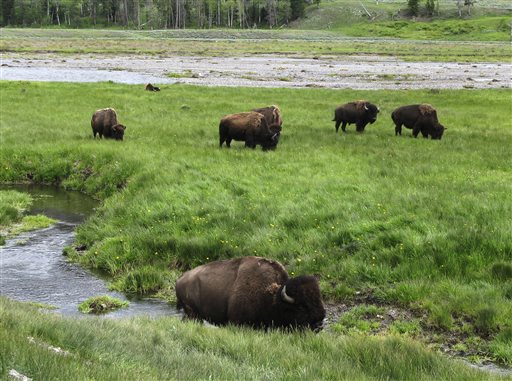 YELLOWSTONE NATIONAL PARK — For the second time in three weeks, a bison has seriously injured a tourist in Yellowstone National Park.
Park officials say injuries to the 62-year-old Australian aren't life-threatening though the bison tossed him several times into the air Tuesday morning.
The unidentified man was flown by helicopter for medical treatment.
Yellowstone officials say several people crowded the bison as it lay near a sidewalk not far from the famous Old Faithful Geyser. They say the bison charged after the man was taking photos from just a few feet away.
Bison can weigh as much as a full-size sedan and run three times faster than a person.
A bison in the Old Faithful area gored a 16-year-old girl from Taiwan as she posed for a picture near the animal May 16.
(Visited 13 times, 1 visits today)