California water use fell 13.5 percent in April during record drought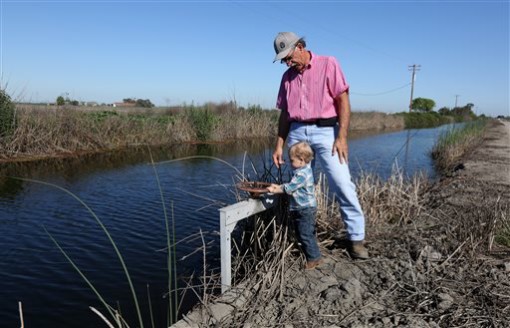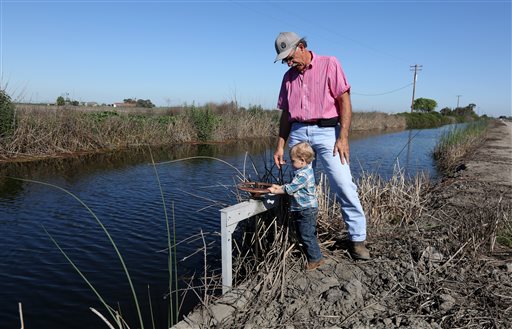 FENIT NIRAPPIL
Associated Press
SACRAMENTO, Calif. Ordered to use a fourth less water during this record drought, Californians managed to get about halfway to their goal in April, regulators announced Tuesday.
California residents reduced overall water usage by 13.5 percent compared to the same month in the benchmark year of 2013, water officials said.
That's the second-best conservation achievement since state officials started closely tracking water use more than a year ago, but falls short of the 25 percent cuts Gov. Jerry Brown that became mandatory for cities and towns on June 1.
"Local communities are stepping up in a way they weren't before, and I'm hoping that's why we are starting to see the uptick" in conservation, said Felicia Marcus, chairwoman of the state Water Resources Control Board, which compiles usage reports from more than 400 water agencies around California.
"The real challenge is, we really have to step it up for the summer months," Marcus said. "If we miss the summer, we are toast."
April's still-lackluster achievement could set off more alarm bells about the severity of California's drought and the need for much more conservation.
This year's snowpack in the Sierra Nevada is dismal, with surveyors on April 1 finding the lowest-ever water level up in the mountains. Brown used that grim news as a backdrop when he announced sweeping and unprecedented conservation measures.
"When they saw the governor out on that dry meadow and saw what was in his executive order, and realized it was really time to step up, they really started to step up," said board scientist Max Gomberg, who is overseeing conservation.
And yet, many communities are still falling far short.
The Southern California coast, a region including Los Angeles and San Diego, cut just 9 percent in April, compared to a 20 percent reduction in the San Francisco Bay Area and 24 percent in the Sacramento area.
Water districts that fall short of mandated conservation targets face potential fines of up to $10,000 a day once the June numbers are in, although a far more likely outcome will be state-ordered changes in local regulations, like tougher limits on lawn-watering.
Each community was assigned a reduction target, with some ordered to cut back as much as 36 percent.
The board also is tracking water waste, and could penalize local agencies that don't crack down on it. Only about a tenth of water departments reported issuing any sort of penalties of their own for water waste.
While many water agencies have enough supplies to avoid the brunt of the drought, some rural communities have had wells run dry.
The shift to mandatory conservation followed lackluster savings through a voluntary effort, with water use slipping just 3 percent in February and 4 percent in March compared to levels in 2013.
(Visited 7 times, 1 visits today)