Lucky kitten hitches ride during Texas floods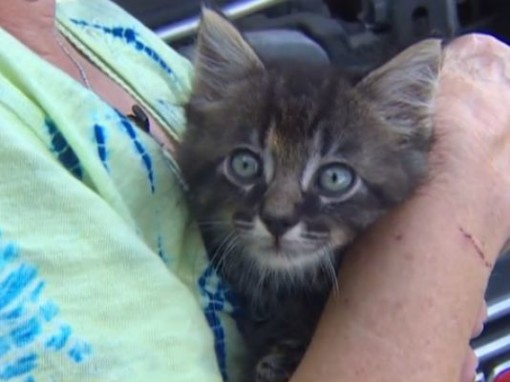 ROSHARON  A Houston-area woman has named her new kitten Lucky after the furry friend hitched a ride under the hood of her SUV to escape Central Texas flooding.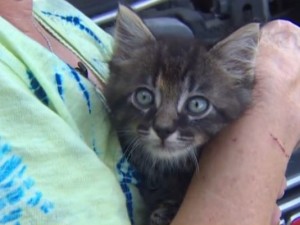 KHOU-TV reports Pat Jablonski on May 24 was vacationing in San Marcos when the weather turned violent.
Jablonski says mandatory evacuations forced her to leave a vacation cabin and drive home to Rosharon, about 170 miles away.
Jablonski said Monday that she remembers driving in the pounding rain and thinking she heard a kitten mewing.
The next day she heard more meows, lifted the hood of her SUV and found the cat unharmed on the engine block.
A cat at the San Marcos campground where Jablonski was staying recently had kittens. Jablonski thinks Lucky is from that litter.
(Visited 27 times, 1 visits today)