Legendary poet, author, activist Maya Angelou dies at 86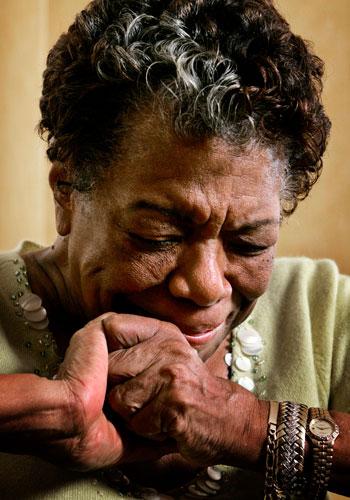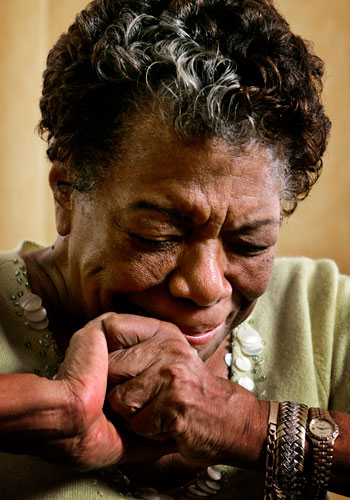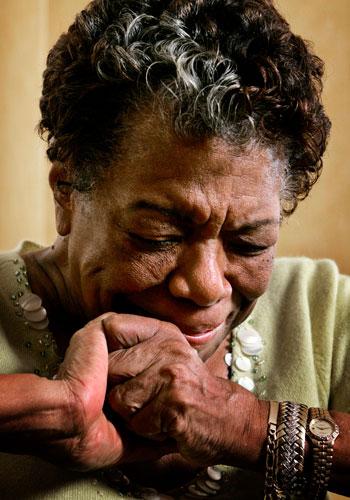 HILLEL ITALIE
Associated Press
Maya Angelou's story awed millions. A childhood victim of rape, she broke through silence and shame to tell her tale in one of the most widely read memoirs of the 20th century. A black woman born into poverty and segregation, she recited the most popular presidential inaugural poem in history.
"I'm not modest," she told The Associated Press in 2013. "I have no modesty. Modesty is a learned behavior. But I do pray for humility because humility comes from the inside out."
Angelou, a renaissance woman and cultural pioneer, died Wednesday at her home in Winston-Salem, North Carolina. She was 86.
"She lived a life as a teacher, activist, artist and human being. She was a warrior for equality, tolerance and peace," said her son, Guy B. Johnson.
Tall and regal with a deep, majestic voice, she was unforgettable whether encountered in person, through sound or the printed word. She made a brave and sensational debut as an author in 1969 with "I Know Why the Caged Bird Sings," which became standard (and occasionally censored) reading and made Angelou one of the first black women to enjoy mainstream literary success.
She called herself a poet, in love with the "sound of language," as she explained to the AP in 2013. But she lived so many lives. She was a wonder to Toni Morrison, who marveled at Angelou's freedom from inhibition, her willingness to celebrate her own achievements. She was a mentor to Oprah Winfrey, whom she befriended when Winfrey was still a local television reporter, and often appeared on her friend's talk show. She mastered several languages and published not just poetry but advice books, cookbooks and children's stories. She wrote music, plays and screenplays, received an Emmy nomination for her acting in "Roots," and never lost her passion for dance, the art she considered closest to poetry.
Her very name was a reinvention. Angelou was born Marguerite Johnson in St. Louis and raised in Stamps, Arkansas, and San Francisco, moving back and forth between her parents and her grandmother. She was smart and fresh to the point of danger, packed off by her family to California after sassing a white store clerk in Arkansas. Other times, she didn't speak at all: At age 7, she was raped by her mother's boyfriend and didn't talk for years. She learned by reading and listening.
At age 9, she was writing poetry. By 17, she was a single mother. In her early 20s, she danced at a strip joint, ran a brothel, got married and then divorced. But by her mid-20s, she was performing at the Purple Onion in San Francisco, where she shared billing with another future star, Phyllis Diller. She also spent a few days with Billie Holiday, who was kind enough to sing a lullaby to Angelou's son, surly enough to heckle her off the stage and astute enough to tell her: "You're going to be famous. But it won't be for singing."
Angelou was little known outside the theatrical community until "I Know Why the Caged Bird Sings," which might not have happened if writer James Baldwin hadn't persuaded Angelou to attend a party at the home of Jules Feiffer, a cartoonist and writer. Feiffer was so taken by Angelou that he mentioned her to Random House editor Bob Loomis, who persuaded her to write a book by daring her into it, saying that it was "nearly impossible to write autobiography as literature."
"Well, maybe I will try it," Angelou responded. "I don't know how it will turn out. But I can try."
(Visited 29 times, 1 visits today)