Pelosi rules out creation of Jan. 6 commission
House Speaker Nancy Pelosi ruled out a presidential commission to investigate the Jan. 6 Capital insurrection, instead suggesting four alternatives.
WASHINGTON — House Speaker Nancy Pelosi is ruling out a presidential commission to study the Jan. 6 insurrection at the Capitol, telling House Democrats on Tuesday that having President Joe Biden appoint a panel is unworkable even after the Senate blocked an independent probe last week. 
Pelosi laid out possible next steps after Friday's Senate vote, in which Senate Republicans blocked legislation to create an independent, bipartisan panel to investigate the siege by former President Donald Trump's supporters. She proposed four options for an investigation of the attack, according to a person on the private Democratic caucus call who spoke on condition of anonymity.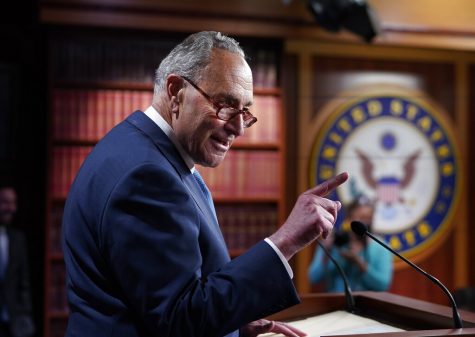 The first option, Pelosi said, is to give the Senate another chance to vote on the commission, which would be modeled after a highly respected panel that investigated the 9/11 terrorist attacks. 
The other options involve the House investigating the attack, meaning the probes would be inherently partisan. Pelosi suggested that she could appoint a new select committee or give the responsibility to a single committee. The fourth option would be for committees to simply push ahead with their own investigations that are already underway.
But the speaker said she believed a commission appointed by Biden — an idea pitched by some in her caucus after Friday's Senate vote — was "not a workable idea in this circumstance" because Congress would still need to approve money and subpoena authority for the panel. 
The White House has not yet said whether Biden would try to appoint a commission without Congress. On Friday, White House deputy press secretary Karine Jean-Pierre told reporters that "the president has been clear that the shameful events of Jan. 6 need to be independently and fully investigated" and that he remains committed to that. 
(Visited 17 times, 1 visits today)