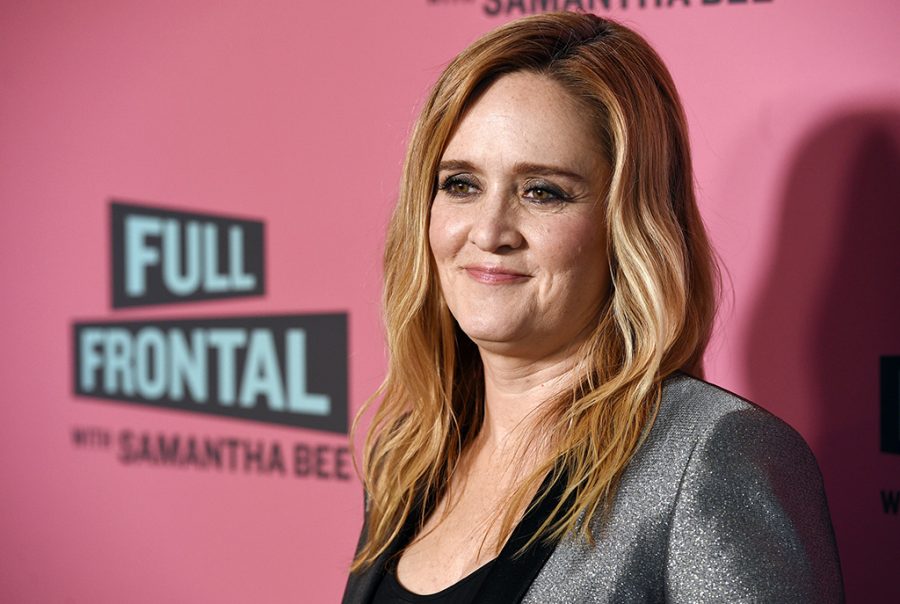 Comedian Samantha Bee apologizes to Ivanka Trump for slur
May 31, 2018
NEW YORK  — Samantha Bee apologized to Ivanka Trump and viewers on Thursday for using an obscenity to describe her on a segment of her TBS comedy show.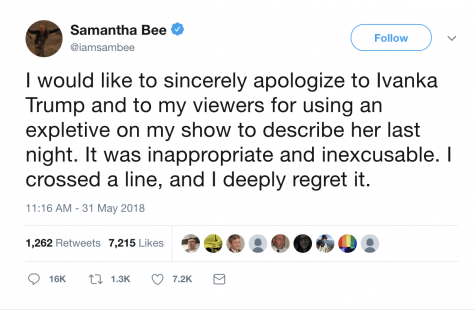 Bee said her language was "inappropriate and inexcusable."
"I crossed a line, and I deeply regret it," she said.
Bee called Ivanka Trump a "feckless c—" toward the end of a segment about President Trump's immigration policies on her show, "Full Frontal," on Wednesday. She used the slur in urging Ivanka Trump to speak to her father about policies that separate children from their parents.
Bee said, "Put on something tight and low-cut and tell your father to f—ing stop it."
White House press secretary Sarah Sanders called Bee's language "vile and vicious" and said executives at TBS and corporate parent Time Warner needed to demonstrate that such explicit profanity about female members of the administration would not be condoned.
TBS issued its own statement saying Bee was right to apologize. "It was our mistake, too, and we regret it," the network said. Nothing was said about whether Bee or the show would face disciplinary action.
Coming two days after ABC canceled "Roseanne" following a racist tweet about former President Barack Obama adviser Valerie Jarrett, Bee's remark was immediately seized upon by conservatives who believe that offensive language by liberals is not viewed as harshly.
Ari Fleischer, former White House press secretary under President George W. Bush, tweeted that there's a double standard in action when you compare the mainstream media's reactions between the two events.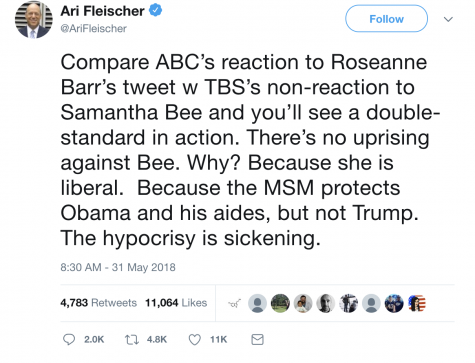 "There's no uprising against Bee," Fleischer wrote. "Why? Because she is a liberal. Because the MSM protects Obama and his aides, but not Trump. The hypocrisy is sickening."
Bee, formerly at "The Daily Show" with Jon Stewart, got her own show at TBS and it's one of the network's biggest successes.
Take a look at some other comedians who have drawn criticism for their comments:
(Visited 30 times, 1 visits today)