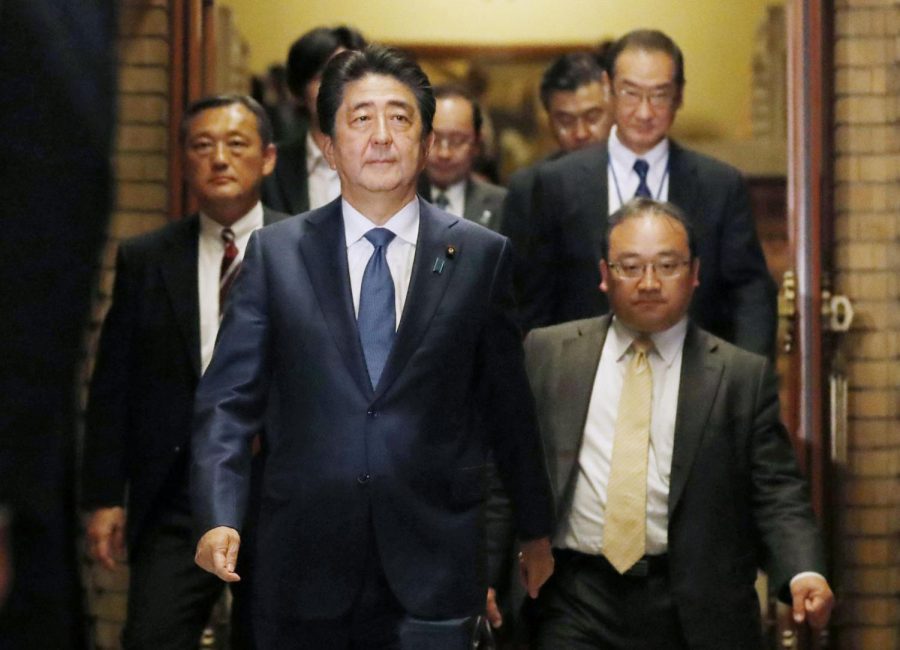 Keizaburo Fukuhara / Kyodo News via AP
North Korean official to meet Mike Pompeo, demonstrating potential for summit once more
May 29, 2018
WASHINGTON — The U.S. "continues to actively prepare" for an "expected summit" between President Donald Trump and North Korean leader Kim Jong Un in Singapore, the White House said Tuesday.
Trump confirmed that a top North Korean official, Kim Yong Chol, is headed to New York for talks with Secretary of State Mike Pompeo. It marks the latest sign that prospects for the summit are growing, just days after it was ostensibly called off by Trump. In addition, teams of U.S. officials have arrived at the Korean demilitarized zone and in Singapore to prepare for the meeting.
The summit had been scheduled for June 12 in Singapore, but Trump announced last week that he had decided to "terminate" the meeting following a provocative statement from the North and its decision to skip planning talks and ignore preparatory phone calls. White House officials have characterized the letter from the president to Kim as a negotiating tactic, designed to bring the North back to the table.
South Korean media had reported earlier that Kim Yong Chol, a former military intelligence chief and now a vice chairman of the North Korean ruling party's central committee, was on the passenger list for a flight Wednesday from Beijing to New York. U.S. officials familiar with planning said he was scheduled to meet with Pompeo on Thursday.
Pompeo has traveled to Pyongyang, North Korea's capital, twice in recent weeks for meetings with North Korean leader Kim Jong Un, and has said there is a "shared understanding" between the two sides about what they hope to achieve.
Meanwhile, a team of American diplomats is holding preparatory discussions with North Korean officials at the DMZ. The White House emphasized that it has remained in close contact with South Korean and Japanese officials as preparations for the talks continue.
South Korea's Foreign Ministry said Washington and Pyongyang were engaging in "working-level" talks to arrange the possible summit, but said it couldn't confirm specifics.
President of South Korea Moon Jae-In, who has lobbied hard for nuclear negotiations between Trump and Kim Jong Un, held a surprise meeting with the North Korean leader Saturday in an effort to keep the summit alive.
In their second meeting in a month, Moon said Kim Jong Un expressed a willingness to cooperate to end confrontation and work toward peace for the sake of a successful summit with Trump.
(Visited 60 times, 1 visits today)