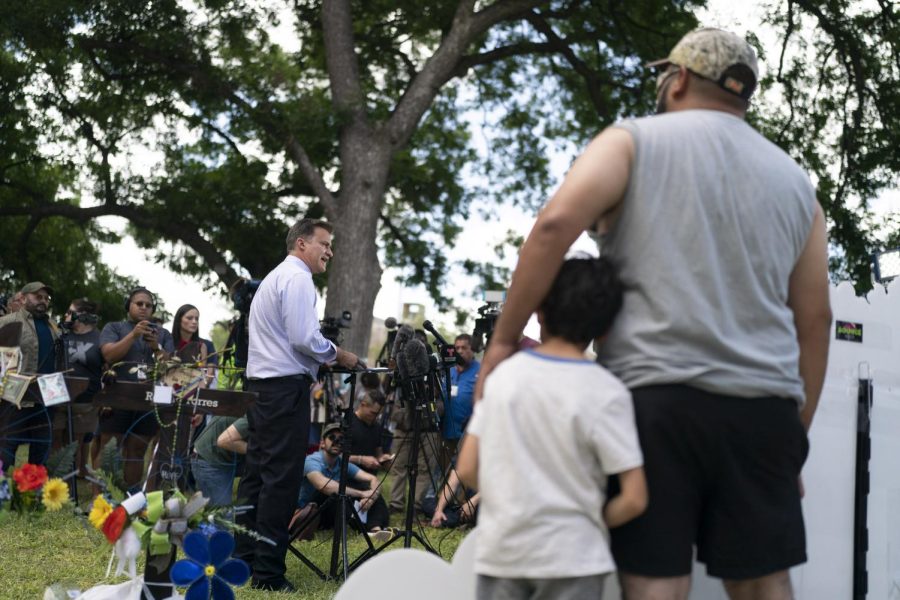 Uvalde Police Department unaware of incoming 911 calls
UVALDE — The commander at the scene of the Uvalde school shooting was not informed of panicked 911 calls coming from students trapped inside the building as the massacre unfolded, a Texas state senator said Thursday.
Sen. Roland Gutierrez said the pleas for help from people inside Robb Elementary School on May 24 did not make their way from city police to school district police Chief Pete Arredondo. The Democratic senator called it a "system failure." 
"
19 officers sat in a hallway as Uvalde PD received 911 calls. It is unclear if the officers were aware of the calls."
— Sen. Roland Gutierrez
Since the shooting, law enforcement and state officials have struggled to present an accurate timeline and details of the event and how police responded.
Much of the focus turned to Arredondo. Steven McCraw, the head of the Texas Department of Public Safety, said Arredondo believed the situation had turned into a hostage situation and made the "wrong decision" to not order officers to attempt to breach the classroom as 911 calls were being made to the outside.
Gutierrez said it's unclear if any details from the 911 calls were being shared with law enforcement officers from multiple agencies on the scene.
But the senator said the Commission on State Emergency Communications told him the school district police chief did not know.
(Visited 53 times, 1 visits today)