U.K. set to celebrate Queen Elizabeth II's Platinum Jubilee
The nation has planned a big bash for the Queen's 70 years on the thrown
June 1, 2022
LONDON  — The nation will celebrate Queen Elizabeth II's 70-year reign this week with four days of celebration in central London. But behind the music, parties and a planned appearance by the queen on the balcony of Buckingham Palace lies a drive to show the royal family still remains relevant after seven decades of change.
The royals want to show that their support comes from all parts of a society that has become more multicultural amid immigration from the Caribbean, South Asia and Eastern Europe.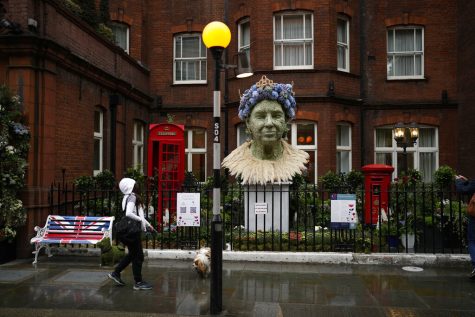 As part of the jubilee pageant, dancers from London's Afro-Caribbean community will don costumes of giant flamingos, zebras and giraffes to reimagine the moment in 1952 when Princess Elizabeth learned she had become queen while visiting a game park in Kenya.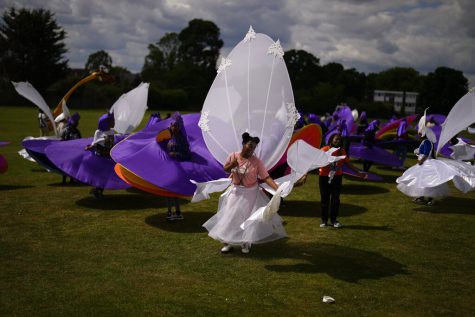 The jubilee has caught public attention. Located around the corner from Buckingham Palace, the Cool Britannia gift shop has run out of Platinum Jubilee tea towels. Spoons are sparse. Mugs are in short supply.
It's not just foreign tourists who are buying all things Elizabeth. Visitors from around the U.K. are also hunting for jubilee mementos, said Ismayil Ibrahim, the man behind the counter.
Since assuming the throne after the death of her father on Feb. 6, 1952, Elizabeth has been a symbol of stability as the country negotiated the end of empire, the birth of the computer age and the mass migration that transformed Britain into a multicultural society.
Yet through it all, the queen has built a bond with the nation through a seemingly endless series of public appearances as she opened libraries, dedicated hospitals and bestowed honors on deserving citizens.
The past two years have highlighted the monarchy's strengths as the queen alternately consoled a nation isolated by COVID-19 and thanked doctors and nurses battling the disease.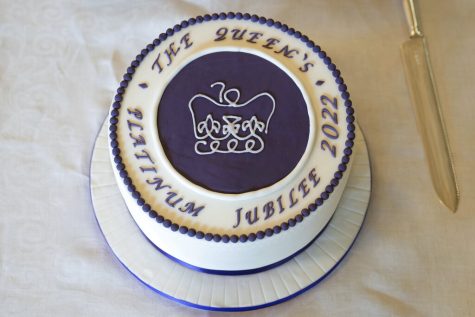 But the royal family's frailties were also on display as the 96-year-old monarch buried her husband and was slowed by health problems that forced her to turn over important public duties to Prince Charles. The passing came amid the all-too-public tensions with Prince Harry and his wife, the Duchess of Sussex, who made allegations of racism and bullying in the royal household, as well as the sordid allegations about Prince Andrew's links to the convicted sex offender Jeffrey Epstein.
"There is no blueprint for a reign of this length, and, subsequently, I think the palace and courtiers are having to improvise all the time," said Ed Owens, a royal historian and author of "The Family Firm: Monarchy, Mass Media and the British Public 1932-1953."
"In the case of Elizabeth II, we haven't had a monarch this elderly who has reigned for so long and is so meaningful to so many people having to essentially transfer her role to the next in line."
(Visited 22 times, 1 visits today)