Pride Month celebrations return; LGBTQ community honors history (Q&A)
June 1, 2022
AUSTIN, Texas — June is Pride Month, a month-long celebration of the LGBTQ community. As the month's celebrations get underway, here's a rundown of what you need to know: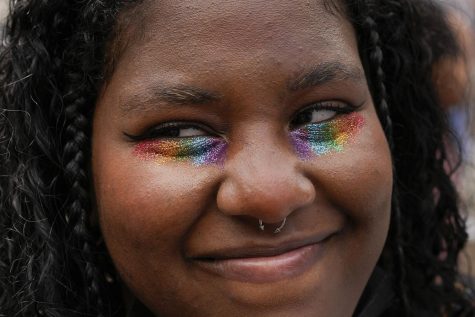 Why June?
Pride Month is held in June to honor the Stonewall uprising and to celebrate the LGTBQ community, its history and the effect its members have had on the world.
What happened at the Stonewall uprising?
On June 28, 1969, police raided the Stonewall Inn, a gay bar in Manhattan, which sparked resistance from patrons. Protests ensued outside the bar and around the city over the next week. This was not the first time police had raided a gay bar, nor the first time the LGBTQ community fought back, but many regard these uprisings as a turning point in the fight for LGBTQ civil rights.
Who can celebrate?
Anyone is welcome to celebrate Pride, whether or not they are a member of the LGBTQ community.
Why the rainbow flag?
The original rainbow flag was commissioned from artist Gilbert Baker by one of the first openly gay elected officials, San Francisco city supervisor Harvey Milk, for Pride celebrations in 1978. The stripes nod to the stripes of the American flag, while the colors represent the diversity of the community and its values. In recent years, the pride flag has been amended to be more inclusive, with the addition of pink, blue and white stripes to honor transgender people and black and brown stripes to honor people of color. 
What will be happening in Texas this year?
After two years without a Pride celebration because of the COVID-19 pandemic, the Austin Pride parade will return Aug. 20.
Dallas Pride takes place on June 4 at the city's Fair Park, with a parade on June 5. 
San Antonio will host a Pride Week, starting June 17 with a kickoff party at the San Antonio Zoo, including a drag show, interfaith service and golf tournament. Festivities will finish with a parade on June 25. 
Houston's celebrations will last throughout the month of June and include a movie showcase, a fashion show, and a 5K and 10K walk/run. The month will conclude with a Pride festival and after-party on June 25.
(Visited 36 times, 1 visits today)