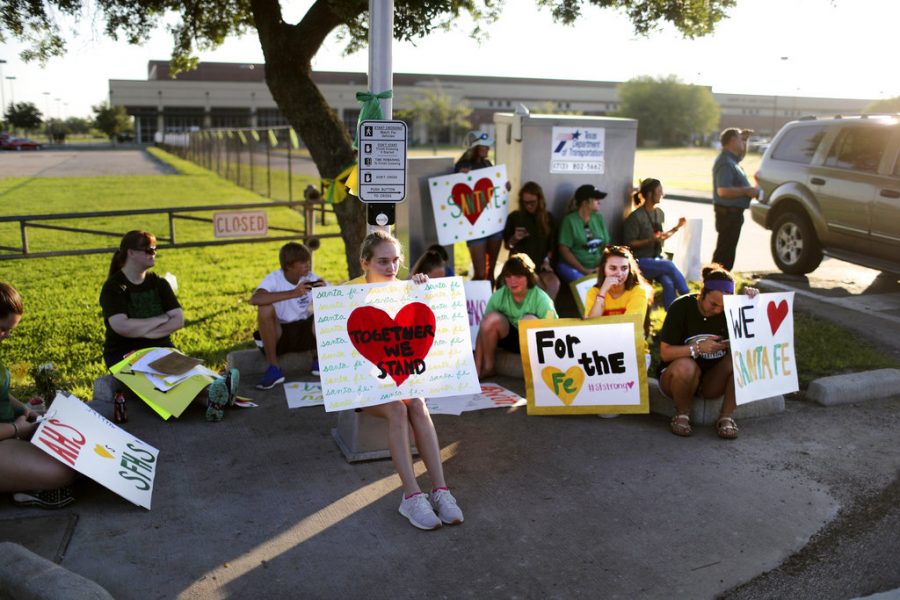 Marie D. De Jesus / Houston Chronicle
SANTA FE, Texas — Texas Gov. Greg Abbott will announce a school safety plan aimed at preventing more mass shootings like the one that killed eight students and two substitute teachers and injured 13 others at Santa Fe High School near Houston, May 18.
Abbott will make his announcements today in Dallas and San Marcos. The governor held three days of Capitol meetings last week and heard from law enforcement, educators, mental health experts and student survivors of the shooting at Santa Fe High School.
The Republican is a strong gun-rights advocate and is running for re-election. Abbott says he wants to protect the right to bear arms while also seeking more armed security in public schools and improving mental health screening for students. He has also suggested tougher gun-storage laws.
Abbott visited Santa Fe High School yesterday, where students returned to class for the first time since the shooting. Before classes started, people stood along the road in front of Santa Fe High School holding up signs that said, "Santa Fe Strong" and "United We Stand."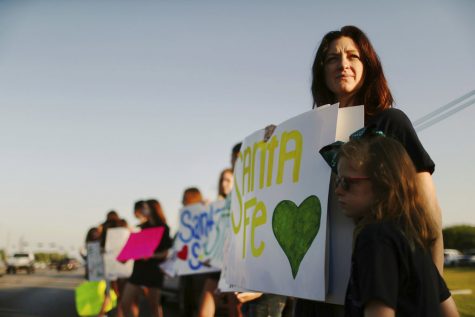 Abbott spoke with students, parents, teachers and staff, and presented first responders with a commendation. Abbott tweeted photos of himself wearing a green Santa Fe T-shirt and addressing a school assembly to honor the victims held shortly after the school reopened.
The school now has enhanced security measures, such as a ban on backpacks and large purses. Students can only enter the school through the campus' main entrance, and they cannot enter without a school ID or some form of identification. The classrooms where the shooting took place have been blocked off.
In a letter sent to parents and students last week, Santa Fe High School Principal Rachel Blundell said students can meet with friends and teachers, and speak with counselors.
Authorities have charged student Dimitrios Pagourtzis with capital murder in the attack. Investigators said Pagourtzis used a shotgun and pistol that belonged to his father.
Pagourtzis remains jailed without bond in Galveston.