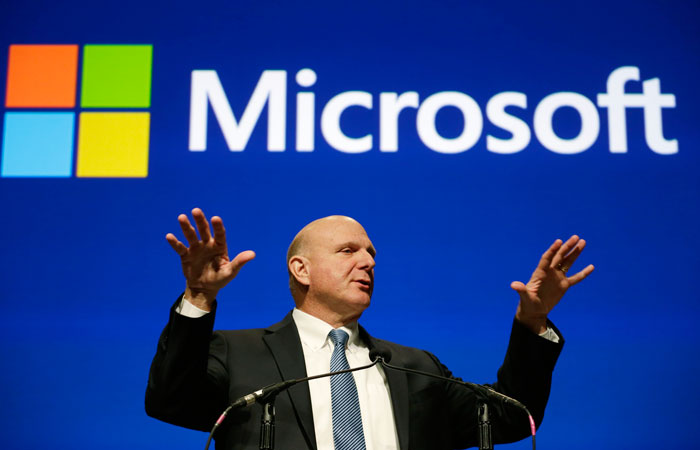 Associated Press
LOS ANGELES — An individual with knowledge of negotiations to sell the Los Angeles Clippers said Shelly Sterling has reached an agreement to sell the team to former Microsoft CEO Steve Ballmer for $2 billion.
The individual, who was not authorized to speak publicly, told The Associated Press on Thursday that Ballmer and the Sterling Family Trust have a binding agreement. The deal must be presented to the NBA.
Shelly Sterling negotiated the sale after her husband, Donald, made racist remarks that were made public. Donald Sterling must also approve the final agreement as a 50 percent owner. His attorneys said that will not happen.
Ballmer is said to have beat out bids by Guggenheim Partners and a group including former NBA All-Star Grant Hill.
It is unclear if the deal will go through. The individual said that though Donald Sterling was not involved in the negotiations, "at the end of the day, he has to sign off on the final process. They're not going to sell his 50 percent without him agreeing to it."
But Donald Sterling's attorney said that will not happen.
"Sterling is not selling the team," said his attorney, Bobby Samini. "That's his position. He's not going to sell."
But a May 22 letter obtained by The Associated Press and written by another one of Sterling's attorneys said that "Donald T. Sterling authorizes Rochelle Sterling to negotiate with the National Basketball Association regarding all issues in connection with a sale of the Los Angeles Clippers team." It included the line "read and approved" and Donald Sterling's signature.
Samini said Sterling has had a change of heart primarily because of "the conduct of the NBA." He said NBA Commissioner Adam Silver acted as a "judge, jury and executioner" when he decided to ban Sterling for life, fine him $2.5 million and tried to oust him as an owner.
"They're telling me he should stand back and let them take his team because his opinion on that particular day was not good, was not popular?" Samini said. "That his team should be stripped from him? It doesn't make sense. He's going to fight."
The person with knowledge of the deal said that any buyer would have to ensure the team remains in Los Angeles and be someone who Shelly Sterling could work with if she decides to retain a small stake. An attorney representing Shelly Sterling declined to comment.
(Visited 13 times, 1 visits today)